Er. M Nakro, Principal KPA.
Photography Competition during Naga Tech Fest 2019. Photo Courtesy: Chievete Pfuno, Mech. Term V
Shri. Temjen Imna Along Honb'le Minister of H&TE and Tribal Affairs Government of Nagaland.
Students performing folk dance during MERAKI-I organised by KPASU.
Khelhoshe Polytechnic Atoizu, established on 14th September 1972, is the first Polytechnic in Nagaland which is under Directorate of Technical Education, Government of Nagaland and approved by the All India Council for Technical Education (AICTE), New Delhi. KPA offers 3 years Diploma programs in four disciplines viz: Civil Engineering, Electronics & Electrical Engineering, Mechanical Engineering and Automobile Engineering. The Government started this institute with a view of imparting technical knowledge and skills to the young technical aspirant of this region…..Read More
Khelhoshe Polytechnic Atoizu (KPA) is committed to impart quality education in the field of technology to all willing future technocrats with the help of competent and dedicated faculty. We continuously strive to improve the teaching-learning process to achieve academic excellence. 
Center Of Excellence In The Field Of Technology
To Impart State Of Art Education And Skills To The Students
To Facilitate The Students To Excel In Their Academics, Equipping Them To Adapt The Fast Changing Demands Of Modern Technology
To Impart Technical Knowledge And Skills To All Sectors Of Community/Society
To Produce Competent, Committed And Socially Responsible Individuals In The Field Of Technology
To Produce Technocrats As Desired By The Industry And Stake Holder​
The highest education is that which does not merely give us information but makes our life in harmony with all existence.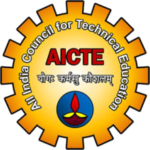 North eastern quality improvement program is designed for the economic development of the North eastern region. NEQIP project is implemented by AICTE in pursuance of the national policy on education (NPE-1986 revised in 1992) and special attention given to the economic development of the northeastern region from the Eighth plan period onward.
AICTE approved polytechnics are considered to be a viable vehicle for providing the intended services. These polytechnics can also render useful services in adaption of appropriate technologies and providing technical and support to rural people and slum dwellers. All training programs are well designed through graded exercises, keeping in view the market requirements for various traders.
DTE Official's Visit
Er. Arjun Singh, Director Technical education, Er. Vipulhou Lhoungu, OSD (Technical), Mr. Tiakaba Amer along with Joint Secretary Higher and Technical Education inspecting KPA in view of ongoing NBA accreditation process.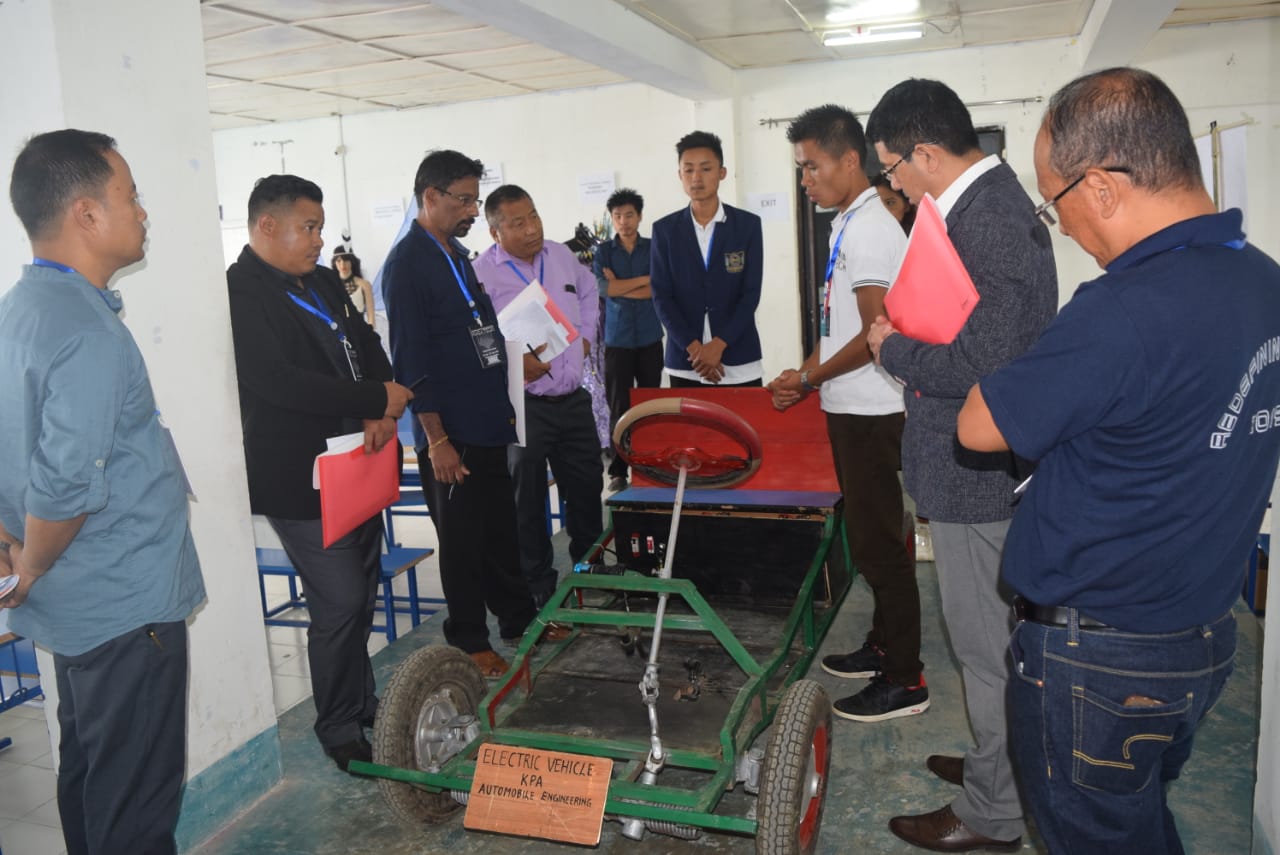 Naga Tech Fest
An Electric Car designed and fabricated by Automobile Engg. students is being displayed during Naga Tech Fest 2019 at Government Polytechnic Kohima.
Webinar on Industrial Design
Department of Mechanical Engineering, KPA, conducted one day Webninar on "Industrial Design in SOLIDWORKS EDUCATION EDITION 2020 from Dassault Systems", on 6th July 2020, in collaboration with ELMAX SYSTEMS & SOLUTIONS- Kolkata.